The City of Chula Vista Recreation Department is excited to announce the return of the Music in the Park Summer Concert Series, at various locations throughout Chula Vista. This year we will be offering four shows!!! Pre-show activities for the kids (and the kids at heart) begin at 4:00pm with the concert running 5:00-7:00pm.
2018 Concerts will be Sunday evenings of July 8, August 12, September 9, and October 14 .
All concerts are FREE for all ages!
July 8 - Kicks Band
Memorial Bowl (373 Park Way)
Kicks Band Kicks-has performed over 1000 events for some of the largest companies and organizations in San Diego and around the world. For years, top Event planners have used "Kicks" with full confidence knowing that their entertainment needs will be handled by the best professionals in the business. www.kicksband.com

August 12 - Rachel Aldous and the Road Home
Heritage Park (1381 E Palomar)
This little band has grown from the original members, Rachel Aldous (lead vocals, songwriter), Lee Spotts (guitarist, songwriter), and Dave Martocchio (percussion, accordion) into a now larger group. Anna Tsai (fiddle, mandolin, viola, cello, backing vocals), Jerry Marcu ( banjo, harmonica, backing vocals), Josh Lucero (kit drum, backing vocals), David Picone (kit drums) and Julian Straus (bass) have now become an intrinsic element of our sound and our family.
Their style might be described as a little bit of everything; kinda a musical stew of sorts. The instrumentation is Americana/ Bluegrass, with bits and pieces of folk and pop in the mix as well. This combination makes for a toe tapping, tune humming, get up and dance good time. For more info, visit www.rachelaldous.com
September 9 - Dirty Bird
Memorial Bowl (373 Park Way)
Dirty Bird-will provide a live band party atmosphere that's second to none. A dance band by default, Dirty Bird can also play specific themes based on your desires. From an intimate get-together to large corporate events, Dirty Bird wins over crowds by their engaging performances. www.dirtybirdband.com
October 14 - Cowboy Jack Band
Heritage Park (1381 E Palomar)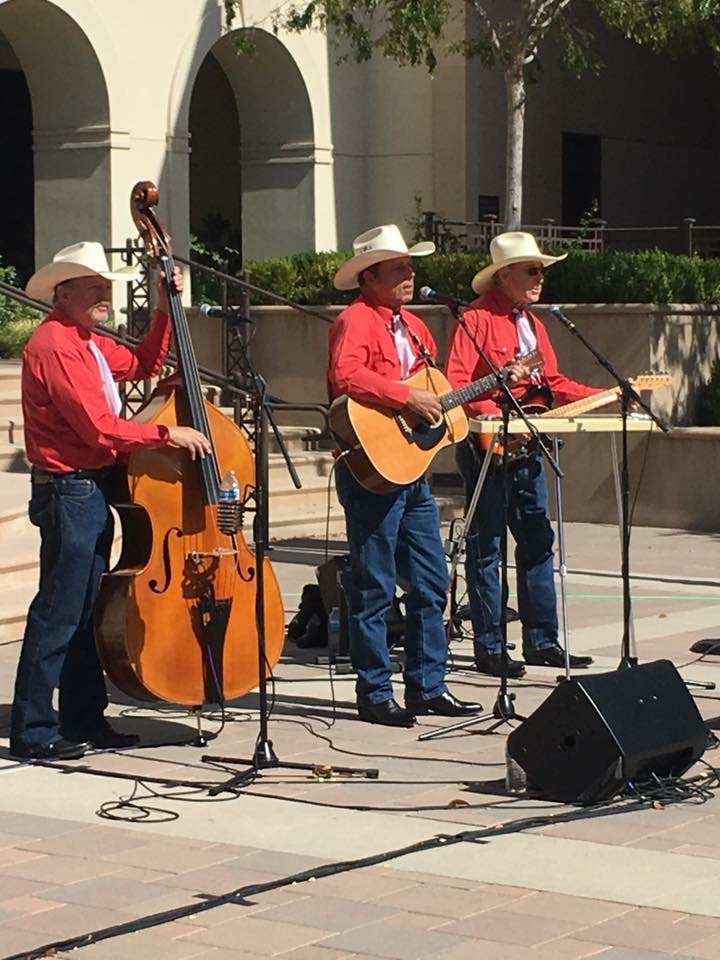 Cowboy Jack sings, plays acoustic guitar and harmonica and does a variety of traditional country music including his original songs, and solo tributes to Hank Williams, Sr. and Johnny Cash. www.hankshow.com
This program is made possible in part by a grant through the City of Chula Vista and the Chula Vista Performing & Visual Arts Grant.
We will be seeking out sponsorships and donations for the 2018 Music in the Park Summer Concert Series. If you are interested in sponsoring an event/multiple events, or providing a donation, please contact us HERE.